The fireworks firing system has the following character:
FC-ADV FIREWORKS FIRING SYSTEM uses the advanced computer program control
technology and upgrades the system capability to adapt various fireworks show needs.
1.support to monitor, enlarge and weaken the firing signal
2.has the function of Audio Controller
3.MIDI interface meets the requirement of synchronization
stage sound and light devices
4.support rapid or slow-down firing
5.support various time code format
6.support "stop-at-any-time" function
7.support several programming table save
8.support manual/computer programming
9. support directional firing
We can supply wireless control terminal box and wire control terminal box two styles.
The mainframe: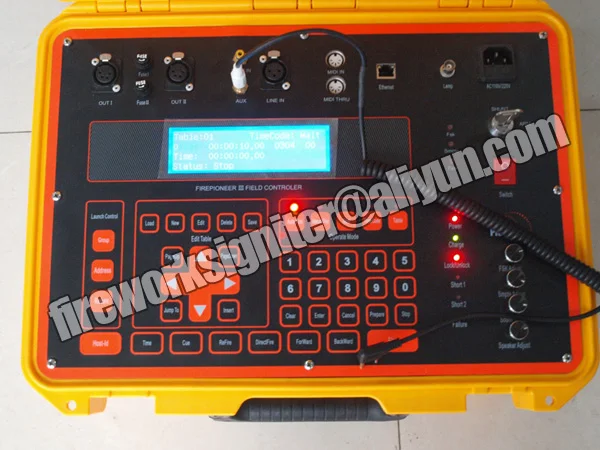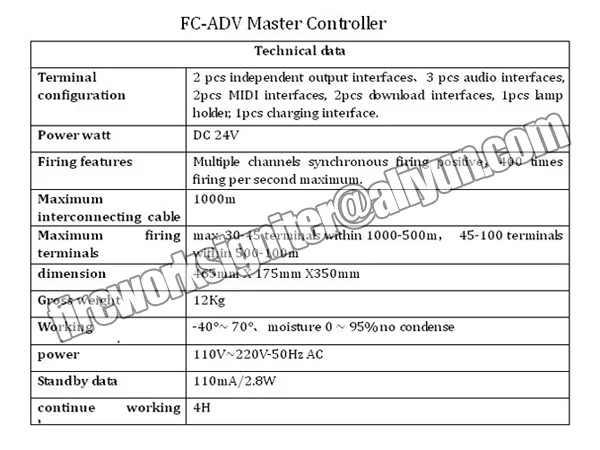 YOu can choose wireless terminal box or wire control boxes in requirement.
The wireless terminial box is as following:
The terminal box parameter:
The software surface, We have English for you to choose.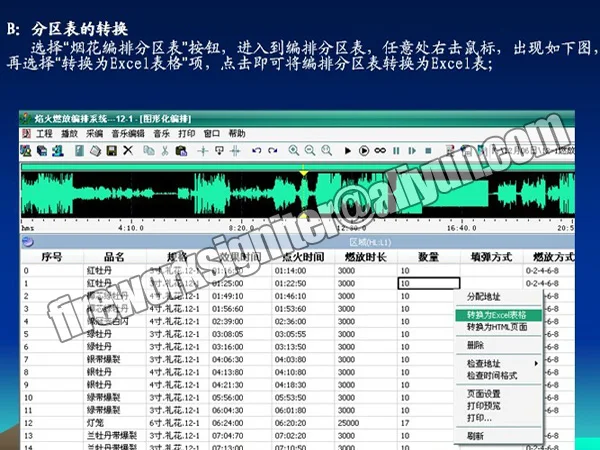 Software program: